How Does Good Time Credit Work In California?
Posted in 3 STRIKES FAQ'S on June 4, 2018
When given a jail or prison sentence in California, all defendants want to know "how much time will I actually do?" This is because jails and prisons throughout California award extra credit towards a defendant's sentence for "good behavior." However, the amount of good time credit a defendant gets is limited by the law based on what their charges are.
Generally, a defendant convicted of a new felony offense is entitled to "half-time" credits, or 2 days of extra credit for every 2 days served.
If the defendant was convicted of a "strike" offense in the past, and their new offense is NOT a "violent strike," then they are limited to 20% good time credits in state prison
If the defendant was convicted of a "violent strike," then they are limited to 15% good time credits in state prison.
If the defendant is convicted of multiple strikes prior to any new felony, then no good behavior credits are available.
Contact Attorney Graham Donath
The Law Offices of Graham Donath offer free, no-obligation consultations to those who are facing criminal charges. If you or a loved one needs help call our Riverside office today! Our experienced attorney has helped countless clients. Call  or fill out an online contact form here.
Prop 57 Credits Explained
Proposition 57 was passed overwhelmingly by California voters in 2016 in an effort to incentivize inmates to take responsibility for their own rehabilitation in prison. The system offers a range of expanded ways to receive "good time" and reduce their prison sentence. The Prop 57 credit system can be difficult to comprehend, particularly the credit earning part of the process. Everyone in prison is eligible for these credits, even those convicted of violent offenses (with the exception of those serving life without parole or who are on death row).
There are five ways a person can earn credit towards their sentence under Prop 57:
GOOD TIME CREDITS:
Good Time Credits are those awarded to inmates who are disciplinary-free. On May 1, 2017, Good Time Credits were altered in California to the following:
100% changed to 66.7% for all Second & Third Strikers with nonviolent offenses
85% changed to 80% for people with violent offenses and Lifers
85% changed to 50% for people with violent offenses in fire camp
7% changed to 33.3% for minimum custody and people with nonviolent offenses in fire camp
MILESTONES
On August 1, 2017, everyone in prison, with the exception of those serving life without parole or on death row, were automatically became eligible to earn as much as 12 weeks off of their sentence per year if they successfully completed a "Milestones" program.
Milestone Completion Credits are awarded to inmates who successfully complete an approved rehabilitative or educational programs designed to help them gain employment once they leave prison.
REHABILITATIVE ACHIEVEMENT CREDITS
Effective August 1, 2017, all inmates (again with exception of those service LWOP and on death row) were eligible to earn up to 4 weeks off of their sentence per year if they participated in sponsored self-help groups such as:
anger management programs
substance abuse programs
and approved Inmate Leisure Time Activity Groups
Inmates earn one week off per 52 hours of group participation, up to 208 hours (4 weeks).
EDUCATIONAL MERIT CREDITS
Completing a GED program or other high school equivalency degree while in state prison will earn three months off of their sentence. Completion of an Associate's Degree, Bachelor's Degree, or Offender Mentor Certification will earn six months off of a person's sentence.
These are the only credits from Prop 57 that can be applied retroactively, meaning the inmate will get these credits even if they completed their degree before the law was enacted.
EXTRAORDINARY CONDUCT CREDITS
Inmates in California state prisons can earn up to one year off their sentence if they perform a "heroic act in a life-threatening situation, or have provided exceptional assistance in maintaining the safety and security of a prison." This credit must be approved by the Director of the Division of Adult Institutions.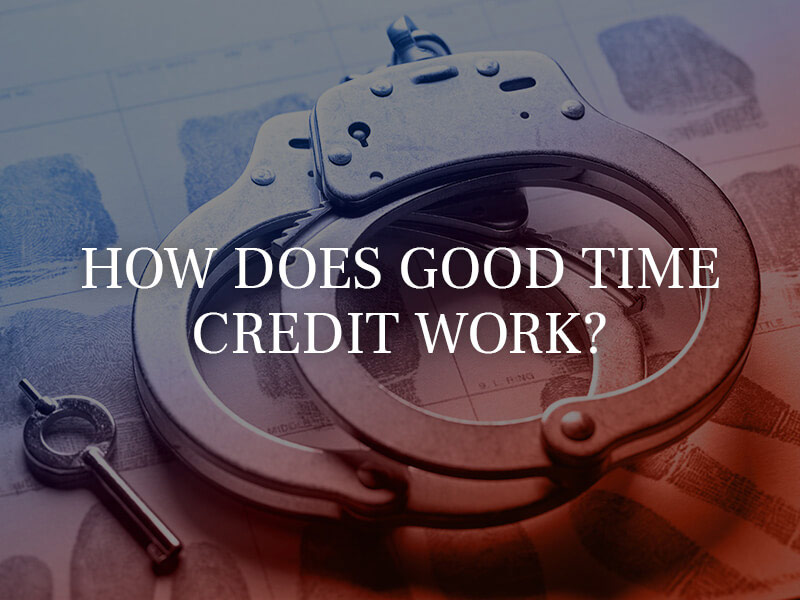 How Much Time do I get in California?
How much time a person gets in California is rarely what they will actually serve thanks to "good time" credits. There are various sentences attached to certain convictions in California. There are also various convictions that do not have specific convictions with non-specified terms in the underlying statute that are punishable with varying sentences.
Understanding how much time you will serve requires the assistance of an attorney who can walk you through how much "good time" can reduce your sentence. Ultimately, how much time a person serves is put in their own hands thanks to Prop 57.
Limitations
As mentioned above, Prop 57 credits are not available to those who are serving sentences of life without the possibility of parole. Those who are on death row are also not eligible for Prop 57 credits.
Contact Law Offices of Graham Donath for a Free Consultation
Again, this is a simplification and there are a number of exceptions to these general rules and you should consult with an experienced Riverside defense attorney about the particulars of your situation to find out exactly what type of good behavior credits would apply to your particular case. Contact Attorney Graham Donath at 951-667-5293 for a free consultation.