San Bernardino Criminal Defense Lawyer
If you are facing criminal charges in San Bernardino, the process can feel overwhelming. You need a San Bernardino criminal defense attorney on your side to accurately represent you in the courtroom. If you need a legal representative in the San Bernardino area, look no further than The Law Offices of Graham Donath.
Contact the Law Offices of Graham Donath, APC today to schedule your free consultation for your criminal defense case. Our clients choose to hire our firm based on our award-winning reputation, proven track record, and experience on the other side of the law.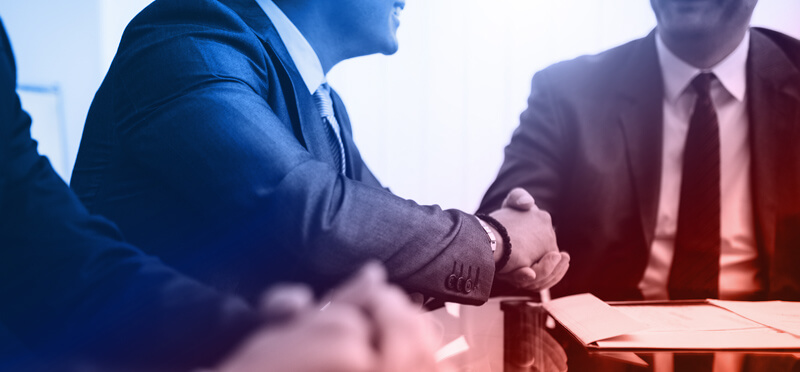 How Can Our San Bernardino Criminal Defense Lawyer Help?
Our lead attorney, Graham Donath, served as a Deputy Public Defender for Riverside County. With this experience, Mr. Donath brings an intimate understanding of the prosecution side of the courtroom to benefit your case and craft compelling arguments on your behalf.
Our firm has won several awards over our years of operation, including the Top 100 Trial Attorneys in California and the Trial Attorney of the Year by the Riverside County Public Defender's Office.
Throughout your case, our firm ensures open and honest communication from consultation to verdict. We will always answer any questions you may have and keep you up-to-date on the status of your case.
What Cases Does Graham Donath Handle?
The Law Offices of Graham Donath, APC handles multiple forms of criminal defense cases, with proven results and experience in many practice areas. No type of case is too difficult for us to defend, and we are not afraid to enter the courtroom to fight for your best interest.
Sex crimes and crimes involving children can include many sensitive issues and be difficult to litigate – but not for Graham Donath. We handle many types of cases involving sex crimes, including child molestation, child pornography, child abuse and endangerment, sexual assault, and other forms of criminal sex acts.
We have experience representing those accused of alcohol and drug-related charges, including driving under the influence, drug possession, drug sales, and drug manufacturing.
If you need assistance defending yourself against theft-related charges, Graham Donath can provide representation. We have experience representing clients in burglary, theft and grand theft crimes, and fraud and embezzlement charges.
It can be difficult to find a defense attorney willing to take on a violent crime charge. However, Graham Donath has significant experience defending clients accused of assault and battery, elder abuse, murder, domestic violence, and many other forms of violent crimes.
In addition to the above practice areas, the Law Offices of Graham Donath, APC can also defend cases involving juvenile crimes, criminal threat, gang crimes, and more. Contact us today to discuss the circumstances of your case and your legal options.
San Bernardino Criminal Court Information
If you receive a criminal charge in San Bernardino, you will have to attend your hearings at the Superior Court of California, County of San Bernardino. The criminal division of the court is located at 247 West Third Street in San Bernardino. The court is open Monday through Friday from 8am to 4pm. The lobby doors for the court open at 7:30am. You can contact the court at (909) 384-1888.
This criminal court has a dress code. You cannot wear shorts, tank tops, crop tops, or bare feet to your court appointment. However, the court allows both business and casual dress that fits these parameters. If you do not dress appropriately, the judicial officer could send you home.
What Occurs in a Misdemeanor Case?
Some criminal cases involve misdemeanors instead of felonies. These charges have lesser sanctions attached to them. In San Bernardino County, the maximum punishment is a $1,000 fine and/or a county jail sentence of 1 year or less. The fine may increase based on the type and circumstances of the offense at hand.
When an officer arrests you for a misdemeanor, the police will either take you to jail or release you when you sign a citation at the scene of the crime. You will likely receive a date to appear in court, after which one of three scenarios may occur.
The police release you and do not file charges against you.
You post bail or you release yourself on your own recognizance and the police schedule you for arraignment.
You will remain in the custody of the police and the police will bring you to the court for your arraignment.
At your arraignment, you will hear your charges and rights, as well as hire your attorney. The court will set your bail and you can post bail, or you can enter into a plea. You can plead guilty, not guilty, or no contest. If you plead guilty or no contest, you resolve the case at the arraignment and receive your charges. If you plead not guilty, you will attend a hearing at a later date.
If you plead not guilty, your attorney will engage in the discovery process with the prosecution. Your attorney will exchange and receive information such as police reports, photographs, blood test results, and other pieces of evidence involved in the case. Your attorney may file motions based on his judgment and prepare you for the settlement process. If you cannot settle the case beforehand, you will proceed to trial where the jury will hear evidence and decide the verdict.
How Do I Find Out If I Have a Warrant in San Bernardino County?
If you want to know if you have a warrant for your arrest in San Bernardino County, you can find out via multiple methods. Visiting a location in person can be risky, since the court could arrest you on the spot. You can search online on the San Bernardino County website through the San Bernardino County Open Access warrant search.
You can also contact the San Bernardino Clerk of the Courts' Criminal Division at (909) 384-1888 and speak to the records department about any outstanding warrants. You can also speak to the San Bernardino County Sheriff's Department at (909) 387-8313. You can also visit many websites that can search for a warrant for a fee.
If you need criminal defense lawyer in San Bernardino, look no further than Graham Donath. With experience across multiple practice areas, our criminal attorney has the experience and the track record you need to build a strong defense for your criminal case. Contact the Law Offices of Graham Donath, APC today to schedule your free consultation and discuss your legal options.