Riverside Vehicular Manslaughter Lawyer
Under California law, vehicular manslaughter penalties are determined by the extent of negligence that caused the victim's death. It may be a misdemeanor or a felony (a wobbler case) depending on the context. Any time you cause an accident and someone dies as a result, you may face charges of vehicular manslaughter and you should contact a Riverside vehicular manslaughter lawyer.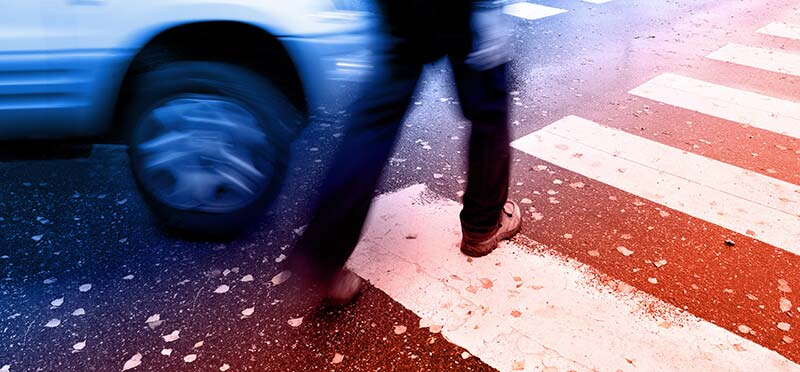 Understanding the Terms of Vehicular Manslaughter
There are several different terms used when someone's vehicular negligence causes an accident and another person dies. Ordinary negligence includes careless acts that occur when someone fails to act reasonably in a situation. If you commit ordinary negligence, the charges are more likely to be a misdemeanor instead of a felony.
Gross negligence is an aggravating term and involves accidents caused by individuals engaged in activities without any consideration for safety. DUI is an aggravating factor, but it may not be enough for a gross vehicular manslaughter charge. If you are accused of vehicular manslaughter from drunk driving, call our experienced Riverside DUI lawyers today to build your defense.
Either multiple activities or the commission of a felony elevates a case from typical manslaughter to gross vehicular manslaughter.
Proving Vehicular Manslaughter
There are a few key pieces of evidence a prosecutor must present for a vehicular manslaughter case to yield a conviction:
The defendant was the individual who was driving the vehicle.
The defendant committed a reckless act or acts including illegal activities or infractions, such as speeding, racing, drinking, texting, or failing to stop.
The defendant's acts constitute ordinary or gross negligence.
The negligence is directly responsible for the death of the victim.
To defend against a vehicular manslaughter case, a defense team may choose to show a defendant was not in control of the vehicle, that the defendant did everything he or she could to prevent the accident, or that the accident was not the direct cause of the victim's death. Unless a driver intended to cause harm to another person, the charges will be a vehicular homicide and you would need to speak with a murder lawyer in Riverside to weigh out your options.
Depending on the circumstances of the case, our Riverside vehicular manslaughter attorneys may also prove that an act of negligence was, in fact, ordinary and does not constitute gross vehicular manslaughter.
When to Contact an Attorney
As soon as you learn of an investigation, you may want to contact our Riverside vehicular manslaughter lawyers. Whether you believe you are responsible for negligent activities or not, a defense attorney can take a closer look into the case and help you see a more complete picture. Vehicular manslaughter cases are often not as straightforward as they first appear. In some cases, attorneys have discovered vehicle malfunctioning or other outside explanations responsible for the accident and subsequent death.
Do not wait until you are facing charges for vehicular manslaughter. The sooner a criminal defense attorney can start working on your case, the better the chances will be for securing a dismissal or reduction.
What to Do After an Accident
In any accident, it is imperative that you stay at the scene until law enforcement officials release you. If you are uninjured, try to help any individuals who are and contact emergency services. Take pictures of the scene and try to write down the circumstances as soon as you can. If there is a potentially elevating factor in the case, such as DUI, do not take a breathalyzer on the scene. As soon as you are accused of manslaughter, contact an attorney to learn more about your options to fight the charges.
Hire a Riverside Vehicular Manslaughter Lawyer
The Law Offices of Graham Donath, APC, in Riverside is ready to help you secure the best possible outcome after being investigated for or charged with vehicular manslaughter. Our team of Riverside vehicular manslaughter attorneys has the experience and aggressive defense tactics needed to earn successful outcomes on behalf of our clients. Contact our office today to learn more.