Riverside Juvenile Crimes Attorney
Being charged with a crime is a scary prospect, even for an adult. For a minor, this fear is magnified. If you are the parent of a minor who has been charged with a crime, your mind is probably swirling with questions. How does the juvenile court system work? Will my child have a record? Is this something he or she can recover from?
As your Riverside juvenile crimes lawyer, the Law Offices of Graham D. Donath, APC believe in keeping our clients informed through every step of the process. We cannot promise you an exhaustive list of possible outcomes, because every case and child is unique. However, our award-winning Riverside criminal defense attorney can give you a general idea of how the juvenile justice system works.
Quick Answers: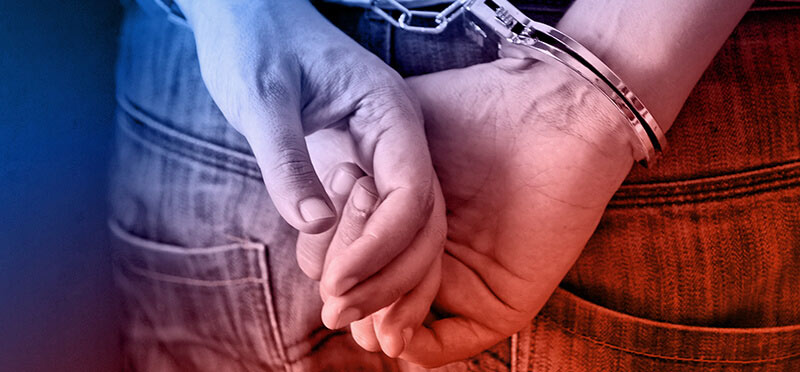 Who Goes to Juvenile Court?
Generally speaking, anyone under the age of 18 can go to juvenile court. However, there are some instances in which minors under the age of 18 may be tried as adults and will be subject to criminal proceedings. It is important to note that the minor should be tried based on when the alleged crime was committed. That means if a child committed a crime when he or she was 14, but the case does not go to trial for five years, he or she will still be tried as a minor.
Under California law, there are some instances in which a minor must be tried as an adult. If a minor over the age of 14 commits a serious crime, he or she is automatically charged as an adult. These are the circumstances:
Murder, if the prosecution thinks the minor directly killed the victim.
Rape under threat of bodily harm or force (or sexual assault).
Lewd acts on a child under 14 under threat of harm.
There are also certain times where a minor may be tried as an adult. These are usually violent crimes in which the victim faces grievous bodily harm or was killed. In most cases, though, children under the age of 18 are subject to civil proceedings.
The Juvenile Delinquency System
Juvenile court is not the same as a criminal court. Although your child may be charged with a misdemeanor or a felony, it is actually treated as an offshoot of the civil courts under California law. This means, essentially, there are no juries to rule on the case. A juvenile proceeding consists of a judge, defense attorney, and prosecuting attorney; these events are generally closed to the public.
The state of California views the juvenile system as one centered on rehabilitation, not punishment. As such, judges do not assign verdicts like "guilty" or "not guilty" as they do in criminal proceedings. Rather, they look at the cases presented by the defense and the prosecution and decide whether or not the minor being charged should be subject to "sanctions." These may include things like:
Fines
Community service
Participation in rehabilitation classes
Commitment to the Division of Juvenile Justice (a detention center for minors)
Riverside Juvenile Court Information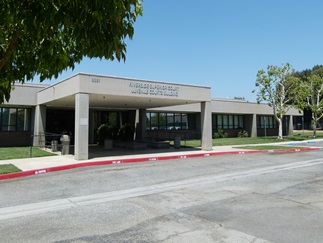 The physical address is: 9991 County Farm Road, Riverside, CA 92503
The Riverside Juvenile Court solely handles juvenile criminal cases. The courthouse is open Monday through Friday from 7:30 a.m. to 4:00 p.m., except on court holidays. Free parking is available in front of the Juvenile Court building as well as in surrounding lots. Free street parking is also available. Those with proper handicap licensing may use one of the six handicap spots in front of the courthouse.
A picture is courtesy of the Superior Court of Riverside, Riverside Juvenile Courts.
Juvenile Crimes: What to Do If Your Child is Charged
No parent, guardian, or loved one wants to hear that a child has been arrested or charged with a crime. Facing the realization that a child may go to a detention center or face sentencing can be frightening for the guardian as well as the child. You may feel anger at the system, frustration with the child, or confusion about the next step. The experience is emotional and exhausting. Knowing what to do if your child is charged can prepare you to support him or her every step of the way. The first step may be to contact a Riverside juvenile crimes lawyer as soon as possible to help you walk through the complicated process.
The age of the child, the seriousness of the crime, and previous criminal histories play a role in what a child will face during criminal charges. For minor cases, the court may supervise a child, but allow him or her to live at home, place the child in foster care, send the child to a correctional camp, or place him or her in a juvenile detention facility.
Talk with our Riverside expungement attorneys for information on record expungement, and what can be done
What Happens When a Child is Arrested?
The law enforcement officer can make a number of decisions regarding what happens after the arrest. The officer does not have to take the child back to the precinct for booking. The officer may:
Record the arrest and allow the child to return home
Provide the parent or guardian and child with a notice that must be followed
Require that the child come to the police station
Immediately send the child to an alternative agency for guidance
Detain the child in a juvenile facility
Children who are arrested have the right to make two phone calls upon arrest. They can call a relative or parent and a lawyer if they so choose. Every minor who is arrested must also be informed of his or her Miranda rights, the same as an adult. Parents have the right to immediate notification and details of the child's arrest.
Dealing with a Child Who Has Been Arrested
When parents and guardians learn of a child's arrest, some may feel like the child should experience the full extent of the law to prevent further mistakes. Others feel a strong need to protect their children from the injustice of the system. Although it will be emotionally taxing to see your child after an arrest, take time to understand what happened and to learn about what your child will be up against if a case moves forward.
The outcome of each case depends not only on the severity of the crime and a child's age, but also the subjective accounts of the law enforcement officers present and the experience of the judge who oversees the case. For many kids, an underage arrest is a one-time mistake that deserves a certain level of compassion and support. For others, it's an opportunity to correct behaviors that might lead to more severe consequences in the future.
Steps to Take after a Juvenile Arrest in Riverside County, CA
Contact a Riverside juvenile crimes attorney as soon after the arrest as possible, particularly if your child will face delinquency charges after the arrest. Regardless of how you feel after the arrest, a strong criminal defense attorney will protect your child's rights, ensuring the best possible outcome in every case.
Start to familiarize yourself with juvenile laws and the juvenile system in your jurisdiction. The court system works differently for minors. Although juvenile detention is necessary in some cases, alternative programs are much preferred by parents and many judges.
What Will Happen to My Child in the Juvenile Court System?
If your child is tried in juvenile court, a judge will ultimately decide what kind of sanctions he or she will face based on the gravity of the alleged crimes. Just like in a criminal proceeding, the prosecution must prove to the judge beyond a reasonable doubt that your child is "guilty." If the defendant has committed a simple lark, like trespassing or vandalism, he or she may be subject to informal probation.
As long as your child follows the condition of probation, he or she will have no lasting record. On the other end of the spectrum, if your child has been found "guilty" of a more serious charge, he or she could face time in juvenile detention – usually for no more than one year.
How To Hire a Riverside Juvenile Crimes Attorney
We know the process can be confusing. Our Riverside juvenile crimes attorneys at the Law Offices of Graham D. Donath, APC we work aggressively to give your child the best chance for a bright future. If you have questions or would like to schedule a consultation, contact our office. Consultations with Graham Donath, a top-rated Riverside juvenile crimes lawyer, are completely free.