Riverside Fraud and Embezzlement Lawyer
Handling money can be difficult, and one small mistake can lead to an accusation of fraud or embezzlement. Both crimes are often highly publicized white-collar infractions that can lead to heavy financial losses, loss of reputation, and other severe punishments. Additionally, accusations of fraud or embezzlement can ruin your reputation and make it difficult for you to find and keep work. Graham Donath, a Riverside fraud and embezzlement lawyer, and the attorneys at his law offices have years of experience dealing with fraud and embezzlement cases. We are willing and able to help defend you.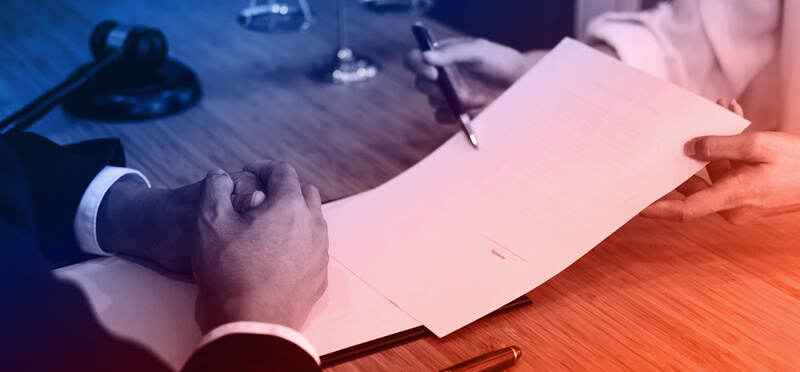 Types of Fraud & Embezzlement
Fraud may or may not involve monetary transactions. It is simply wrongful or criminal deception intended to result in financial gain. There are several types of fraud, and it is impossible to list them all in detail here. Some common varieties include:
Fake checks. This type occurs when someone pays a victim with a check but there is little or no money in his or her account. Many people commit this type of fraud using checks with no names or addresses, so when the payment bounces, the victim does not know where to find the writer. Additionally, check fraud can include forgeries.
Online misrepresentation. This occurs frequently with virtual stores when someone offers an item at a deeply discounted price but sends a cheaper or imitation product.
Charities fraud. Many benevolent-looking organizations fall under this umbrella, which gives true charities a bad name. It is fraud if an organization claims to give 100% of donations received to its charitable activities but uses most of the money to pay executives or fund travel.
Work at home scams. These scams claim to let you earn huge amounts of money per hour working from home, but then require you to pay to join their programs. These scams do not pay the funds you have been promised and may hire you to help them involve others in the scheme.
Debt elimination fraud. Some companies prey on people in debt, promising to negotiate with banks and credit card companies to eliminate their obligations for pennies on the dollar. These companies generally require thousands of dollars up front and use credit card information for personal gain.
What is Embezzlement?
Unlike fraud, embezzlement usually involves actual monetary transaction. The definition of embezzlement is the theft or misappropriation of funds placed in one's trust or belonging to one's employer. Embezzlement is usually associated with white-collar jobs but can occur in any field or business. Additionally, it does not apply only to large amounts of money. Any amount stolen or misappropriated can lead to criminal charges.
Defenses for Fraud Charges?
The Law Offices of Graham Donath can and will defend you if you face embezzlement accusations. Our Riverside fraud attorneys understand that for these charges to stick, the prosecution must prove:
There was a fiduciary relationship between you and your employer or the others involved.
You acquired the money or property exclusively through that relationship.
You took ownership of the money or property.
Your actions were intentional.
Depending on your case, your attorney may be able to claim entrapment, insanity, or another defense. Any jury must prove guilt beyond a reasonable doubt. If you did not have a fiduciary relationship with the other party or your actions were not intentional, guilt can become more difficult than usual to prove. Bring any relevant records to your consultation. Your attorney can use documents, photos, and other evidence to build a case, especially for an entrapment or other defense.
Hire A Riverside Fraud Lawyer
The penalties for fraud and embezzlement can be severe, so you need a trusted attorney to defend you. Let Graham Donath be that attorney. He serves clients in Orange and Riverside counties and is one of California's top criminal attorneys. Our Riverside fraud attorneys have successfully defended thousands of felony and misdemeanor cases. Contact us today for a consultation.