Riverside Fraud and Embezzlement Lawyer
Handling money can be difficult, and one small mistake can lead to an accusation of fraud or embezzlement. Both crimes are often highly publicized white-collar infractions that can lead to heavy financial losses, loss of reputation, and other severe punishments. Additionally, accusations of fraud or embezzlement can ruin your reputation and make it difficult for you to find and keep work. Graham Donath, a Riverside fraud and embezzlement lawyer, and the attorneys at his law offices have years of experience dealing with fraud and embezzlement cases. We are willing and able to help defend you.
Why Hire The Law Offices of Graham Donath?
Graham Donath is an aggressive defense attorney in Riverside, California. Mr. Donath dedicates 100% of his attention to criminal defense. He has played an integral role in thousands of criminal defense cases throughout California, from his time as a Deputy Public Defender to today operating his own law firm. Mr. Donath has earned honors such as Top 100 Trial Attorneys in Southern California and Certified Specialist in Criminal Law by the CA State Bar Board of Legal Specialization. Graham Donath is a master in his craft, and always puts the client first.
Mr. Donath has secured positive results for hundreds of clients over the years. His past accomplishments in Riverside and Orange Counties include achieving multiple not-guilty verdicts, settlements for lesser charges and penalties, no convictions (hung juries), and dismissed cases. Graham Donath secures successful outcomes by listening to each client's story, analyzing the facts of the case, and creating the right strategy for the unique situation. His firm has what it takes to tackle your fraud and embezzlement case.
If you are searching for a defense attorney that truly cares about what happens to you, come to Graham Donath Law. Our past client testimonials show that we make a real difference in the lives of the clients we help. Defense clients have praised Graham Donath for his extreme preparation, systematic tearing apart of the prosecution's case, high-quality arguments, unparalleled service, and for going above and beyond for every single client.
You will get what you pay for and more when you choose Graham Donath. You could be Mr. Donath's next success story. If you have been accused of or charged with a fraud or embezzlement crime in Southern California, contact Graham Donath Law to discuss your situation. Graham will personally speak with you about your case at no charge or obligation. Initial consultations are always confidential. Call (714) 758-5293 now to get answers to your most pressing criminal defense questions.
How a Fraud Attorney Can Help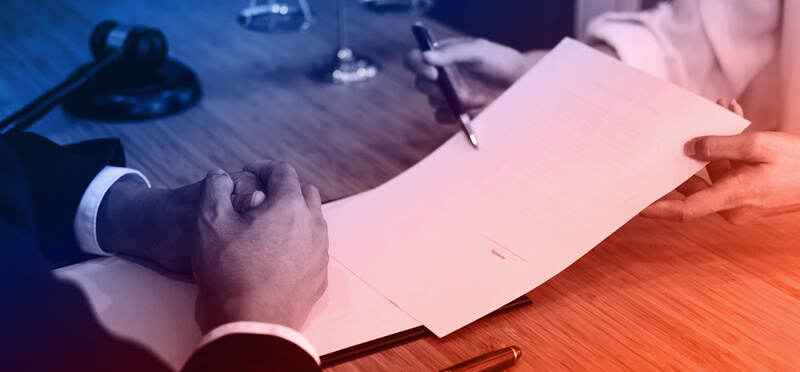 If someone has accused you or a fraud or embezzlement crime, hire an attorney to protect your best interests. A criminal defense lawyer can immediately go to work on your case to improve your odds of a positive outcome. Rather than waiting for the destruction of important evidence or for the prosecution to build a stronger case against you, retain an attorney right away for the best chances of success. Talking to a criminal defense attorney can help you understand your options and start planning a smart defense strategy.
A fraud attorney will understand the related laws in California and help you negotiate the charges against you before the prosecution finalizes them in court. Early negotiations using a lawyer can prevent you from ever having to set foot in court alone. Your lawyer can speak for you, representing your best interests during the arraignment and subsequent hearings. Your lawyer will understand the best decisions to make for your unique fraud or embezzlement case, and may be able to get you out of a tough situation. You will not say or do anything that could hurt your case when you hire a lawyer.
Types of Fraud & Embezzlement
Fraud may or may not involve monetary transactions. It is simply wrongful or criminal deception intended to result in financial gain. There are several types of fraud, and it is impossible to list them all in detail here. Some common varieties include:
Fake checks. This type occurs when someone pays a victim with a check but there is little or no money in his or her account. Many people commit this type of fraud using checks with no names or addresses, so when the payment bounces, the victim does not know where to find the writer. Additionally, check fraud can include forgeries.
Online misrepresentation. This occurs frequently with virtual stores when someone offers an item at a deeply discounted price but sends a cheaper or imitation product.
Charities fraud. Many benevolent-looking organizations fall under this umbrella, which gives true charities a bad name. It is fraud if an organization claims to give 100% of donations received to its charitable activities but uses most of the money to pay executives or fund travel.
Work at home scams. These scams claim to let you earn huge amounts of money per hour working from home, but then require you to pay to join their programs. These scams do not pay the funds you have been promised and may hire you to help them involve others in the scheme.
Debt elimination fraud. Some companies prey on people in debt, promising to negotiate with banks and credit card companies to eliminate their obligations for pennies on the dollar. These companies generally require thousands of dollars up front and use credit card information for personal gain.
What is Embezzlement?
Unlike fraud, embezzlement usually involves actual monetary transaction. The definition of embezzlement is the theft or misappropriation of funds placed in one's trust or belonging to one's employer. Embezzlement is usually associated with white-collar jobs but can occur in any field or business. Additionally, it does not apply only to large amounts of money. Any amount stolen or misappropriated can lead to criminal charges.
Defenses for Fraud Charges?
The Law Offices of Graham Donath can and will defend you if you face embezzlement accusations. Our Riverside fraud attorneys understand that for these charges to stick, the prosecution must prove:
There was a fiduciary relationship between you and your employer or the others involved.
You acquired the money or property exclusively through that relationship.
You took ownership of the money or property.
Your actions were intentional.
Depending on your case, your attorney may be able to claim entrapment, insanity, or another defense. Any jury must prove guilt beyond a reasonable doubt. If you did not have a fiduciary relationship with the other party or your actions were not intentional, guilt can become more difficult than usual to prove. Bring any relevant records to your consultation. Your attorney can use documents, photos, and other evidence to build a case, especially for an entrapment or other defense.
Hire A Riverside Fraud Lawyer
The penalties for fraud and embezzlement can be severe, so you need a trusted attorney to defend you. Let Graham Donath be that attorney. He serves clients in Orange and Riverside counties and is one of California's top criminal attorneys. Our Riverside fraud attorneys have successfully defended thousands of felony and misdemeanor cases. Contact us today for a consultation.