How Does California's Ban the Box Law Affect You?
Posted in Criminal Defense on March 28, 2019
On January 1st, 2018, California's Assembly passed a bill to protect employees from discrimination in the hiring process. Assembly Bill 1008, also known as the "Ban the Box" law, prohibits employers from asking questions about an applicant's criminal history before making a job offer. In addition, California employers cannot rescind an offer of employment based on an applicant's criminal history without an evaluation. While California law also prohibits employers from asking about expunged records, the Ban the Box law extends additional protections to all formerly convicted individuals.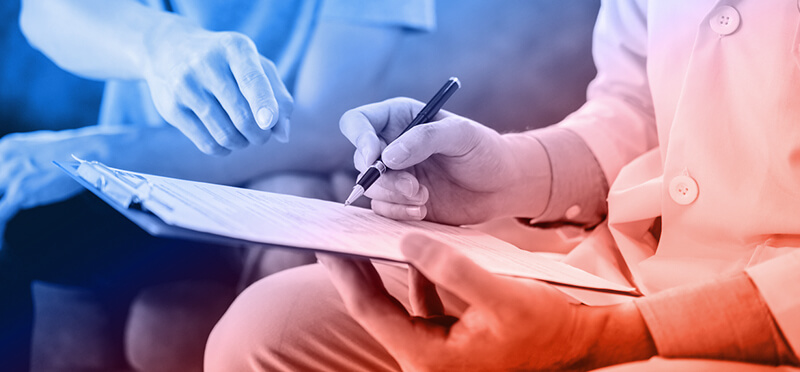 What Is the Ban the Box Law?
A Ban the Box law removes barriers for formerly convicted individuals seeking employment. Under these laws, employers cannot ask an applicant about his or her criminal record during interviews and discriminate against him or her in the hiring process. These laws give formerly convicted individuals equal opportunity during interviews; instead of evaluating an applicant based on his or her background, the employer must evaluate the applicant based solely on his or her qualifications.
Ban the Box laws were already in place in several California cities prior to AB 1008's passage in 2018, including San Francisco and Los Angeles. The state-level Ban the Box law is applicable to private employers operating in California who hire 5 or more employees. During the interview, a potential employer cannot ask about an applicant's criminal history before he or she offers the applicant a job.
Employers retain the right to ask about a criminal conviction after making a conditional offer of employment. The employer cannot rescind that offer without conducting an assessment of the applicant. In addition, employers cannot consider any non-conviction arrests, diversion programs, or sealed, expunged, or dismissed convictions during the hiring process.
Can an Employer Ask You About Any Criminal Convictions?
If you are a former convict or ex-offender, you may wonder if your potential employer could ask you about any criminal convictions. While Ban the Box helps eliminate discrimination in certain hiring processes, there are a number of exceptions to the law. Your employer may ask you about your criminal history in the following situations.
You are interviewing for a position with a criminal justice agency.
You are interviewing for a position with a state or local agency and the agency must conduct a background check under the law.
You are interviewing for a position as a Farm Labor Contractor.
You are interviewing for a position in which your potential employer must conduct a criminal background check or restrict employment based on criminal history under state, federal, or local law.
What Happens After the Interview?
Your employer can ask about your criminal background after he or she extends a conditional offer of employment. Often, the employer will have to conduct a background check during this conditional offer. He or she cannot automatically rescind your offer based solely on your criminal history.
Your employer will have to conduct an individualized assessment of you before making the decision to hire you. The employer will base the assessment on the following factors.
The circumstances surrounding your criminal conviction, such as the nature and gravity of the crime
The nature of the position you are seeking
The amount of time between the crime and your sentence completion
Whether your criminal background and the job duties have a direct and adverse relationship
If you receive a job offer and the employer denies you a position based on your criminal history, you can contest the decision. In addition, you can pursue a lawsuit for hiring discrimination if your employer breaks the Ban the Box laws and asks you about your criminal history in your interview or application. To increase your chances of success with your claim, hire a San Bernardino criminal defense attorney.