Can I Get a Marijuana Card if I Have a Criminal Record?
Posted in Criminal Defense,Drug FAQ'S on July 23, 2019
In November 2016, California voters approved a partial marijuana decriminalization measure. Possession of under one ounce, which is usually about fifty joints, is legal under California law. It's also legal to possess eight grams of concentrated cannabis or grow up to six plants.
As a result of these changes, California is now a big player in the $10 billion domestic marijuana market. The actual number may be higher, because recreational marijuana is usually a cash-only business. Since marijuana is still illegal under federal law, most banks will not do business with most marijuana dealers.
It is relatively easy to obtain a marijuana dealer license in California. However, a criminal record may derail your application. In these situations, a San Bernardino criminal defense attorney may be able to help.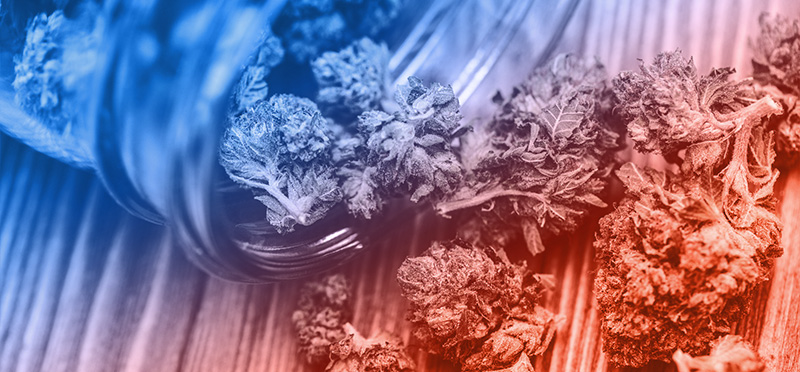 Marijuana Dealers and Criminal Records
California's marijuana law states that a criminal conviction which is "substantially related to the qualifications, functions, or duties of the business" makes a person ineligible for a license. That broad phrase is obviously subject to lots of interpretations. And, since the law just went into effect in January 2018, there is little court guidance on this subject.
However, the law itself includes a list of disqualifying offenses. This list is not exclusive; there could be other disqualifying infractions as well. This list consists of:
A violent sex crime, murder, or any other "violent felony" listed in Section 667.5(c),

Aggravated assault, carjacking, or another Section 1192.7(c) "serious felony,"

Providing drugs to a minor, or

Drug trafficking.
The law specifically excludes most other drug offenses, including possession, sale, and manufacturing, from the "substantially related" category.
Interstate relocations are sometimes an issue. If the defendant was convicted of a crime on this list in another state, that case does not necessarily apply to the marijuana license restriction. Not all offenses are defined the same way in all states.
Expunging Your Criminal Record
In some cases, clearing a criminal record to qualify for a marijuana dealer license may be a good idea. As mentioned, there may be a considerable amount of money at stake. Fortunately, California has one of the most liberal expungement laws in the country. Generally, a Riverside criminal defense attorney can expunge your criminal record if:
The judge did not sentence you to jail or prison,

You have completed the court supervision period, and

Your criminal record is otherwise clean.
Significantly, even if your probation record was less than perfect, you may be eligible for expungement. 
Some convictions, such as murder and sex crimes, may not be expunged under any circumstances. In these cases, a governor's pardon or a Certificate of Rehabilitation may be an option.
An executive pardon is not as hard to obtain as some people think. In fact, if your attorney knows the right procedure and the conviction is at least ten years old, an executive pardon is rather likely. A Certificate of Rehabilitation removes many of the disabilities that come with a criminal conviction. Since the law is still in flux, these Certificates may or may not make a difference in the marijuana dealer license process.
Contact a Diligent Lawyer
People with criminal records can usually be marijuana dealers in California. For a free consultation with an experienced expungement attorney in Riverside, contact Graham Donath Law Offices, APC. We routinely handle matters in Orange County and nearby jurisdictions.